How do I save questions for later use?
1. Click on 'Add to library' from the questionnaire overview page:
If you have a question you think you want to use over and over again, you can add it to the question library after creation.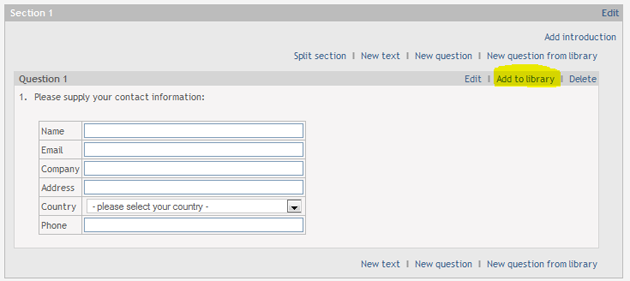 2. Create a new library for your question:


3. Your question can now be found under 'Resources':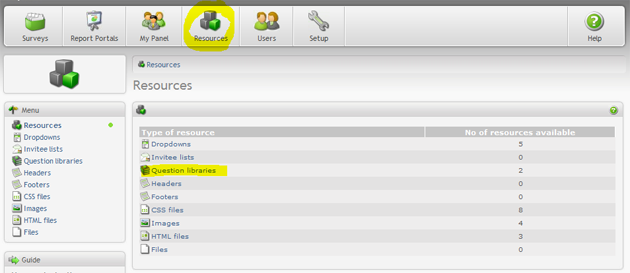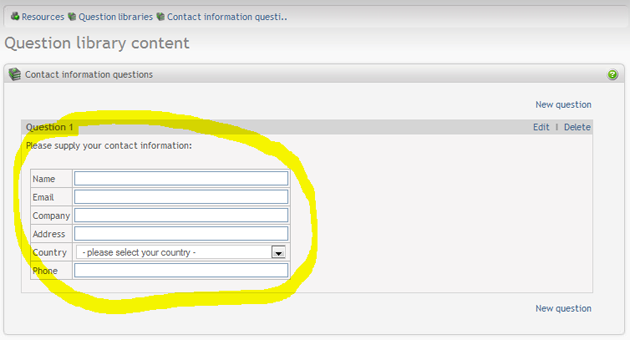 4. Add your question from the question bank:
When adding your questions, click the 'New question from library' link in the question overview screen.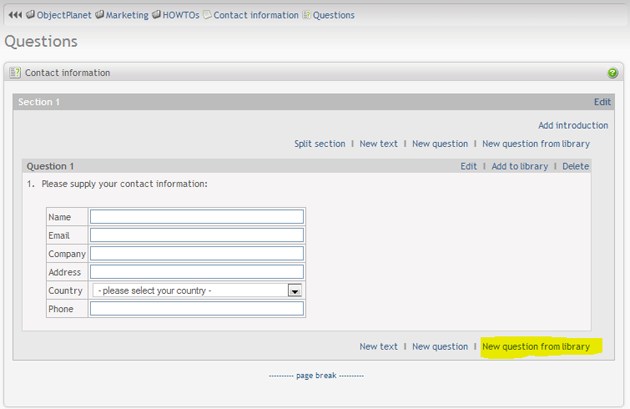 5. Click 'Copy this' to add the question to your form: