CONDUCT ONLINE SURVEYS
Design, publish, and manage all your online surveys easily and effectively using one of the markets most powerful survey software.
Construct and publish your surveys in minutes
100% web based, you only need your web browser
Increase response rates using automatic email reminders
Installed and hosted solutions available
Please note that the login information is sent to your email address.
Did you type in your correct email address?

Multiuser survey application
Opinio is a true enterprise survey application with support for multiple users, hierarchical organization of surveys, flexible user permission settings, sharing of survey resources, and survey collaboration possibilities.
Access control
Using Opinio you can cover the survey needs for your entire organizations, creating a user group for each department, local managers with admin access for each group, and individual group users with restricted access.
Web based survey application
And Opinio is of course a web based survey application, so no installation is needed for the user. A survey account and a web browser with network access is all that is needed for full access, independent of your physical location.
[Learn more about Opinio here...]
[Read more about user management and permission control...]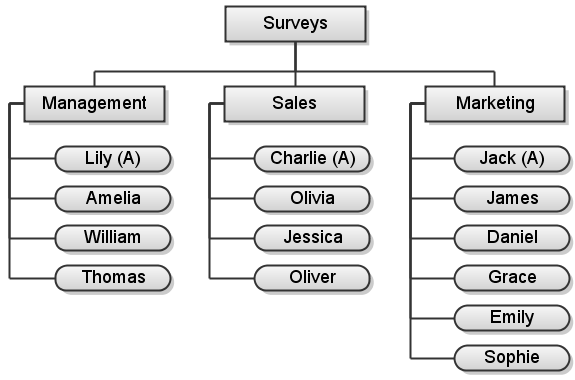 Survey collaboration
Although a single survey can only be edited by one user account at a time to avoid conflicts, any user having access to a survey can add comments on the survey and its questions to help with the creation. A single survey can consist of multiple language versions and one can invite other people to add translations for it, also individuals without Opinio accounts.
[Read more about translations here...]